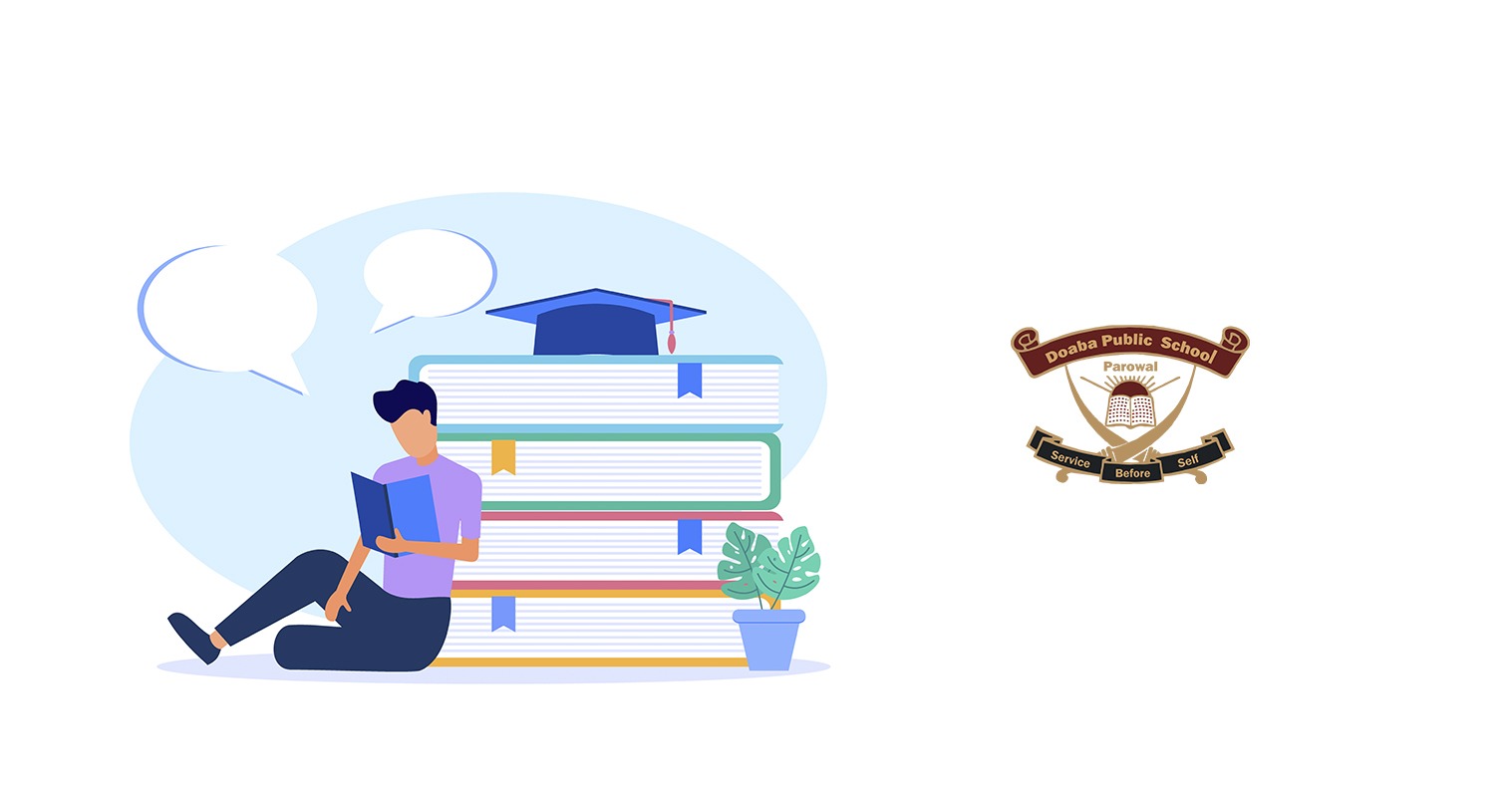 26 Oct

Reading Habit – A Lifesaver

Reading Time:

11

minutes

When it comes to taking up a good habit. Reading is the best choice to go with.

Nowadays, when digital media is taking over, there has never been a more compelling time to inculcate reading habits in children growing up. We at Doaba Public School, the best CBSE school in Parowal, believe that we must encourage our kids to read more.

Here are some benefits of reading:

Increasing Intellect

Reading different genres enhances the knowledge of the child. By just making them read the newspaper every day we can add a little to their knowledge daily.

Improves language skills

There is no better way to learn a language, especially, if it isn't your mother tongue. Only very few families in India have English spoken on a day-to-day basis. Reading books, journals, newspapers, even comic books is absolute and one of the best ways to learn a language. Furthermore, reading adds to the vocabulary more than spoken English does.

Creativity discovers a new direction

Reading books, mainly fictional, makes the readers visualize the story in their minds. This broadens the imagination of the child. This in turn increases their creativity. A creative mind will guarantee success in whatever the child decides to do in life. Moreover, creativity heightens the decision-making ability of the child.

Books – our best friends

Getting a fondness for reading can be a great habit to develop for the child. Books can be our buddies for life. Notably, if a child doesn't have siblings or fellows to play with, he or she can find refuge in books. It will protect the child from dullness and will prevent the child from slipping into bad habits

Books nurture wisdom

Reading motivational books builds on the wisdom of the child. There is a lot to learn from books and they contain endless wisdom. Reading inspirational stories or biographies of characters who have had to rough it up in their childhood imparts young minds lessons they carry for the rest of their lives.

There are innumerable benefits to be had by reading. Both the school and parents at home should encourage children to develop the habit of reading.

Here are some books you must read:

• Harry Potter series by J.K Rowling
• The Jungle Book by Rudyard Kipling
• Charlotte's Web by E.B. White
• Velveteen Rabbit (Margery Williams)

Doaba Public School the best school in Garhshankar feels that reading habit is a must for every growing child.