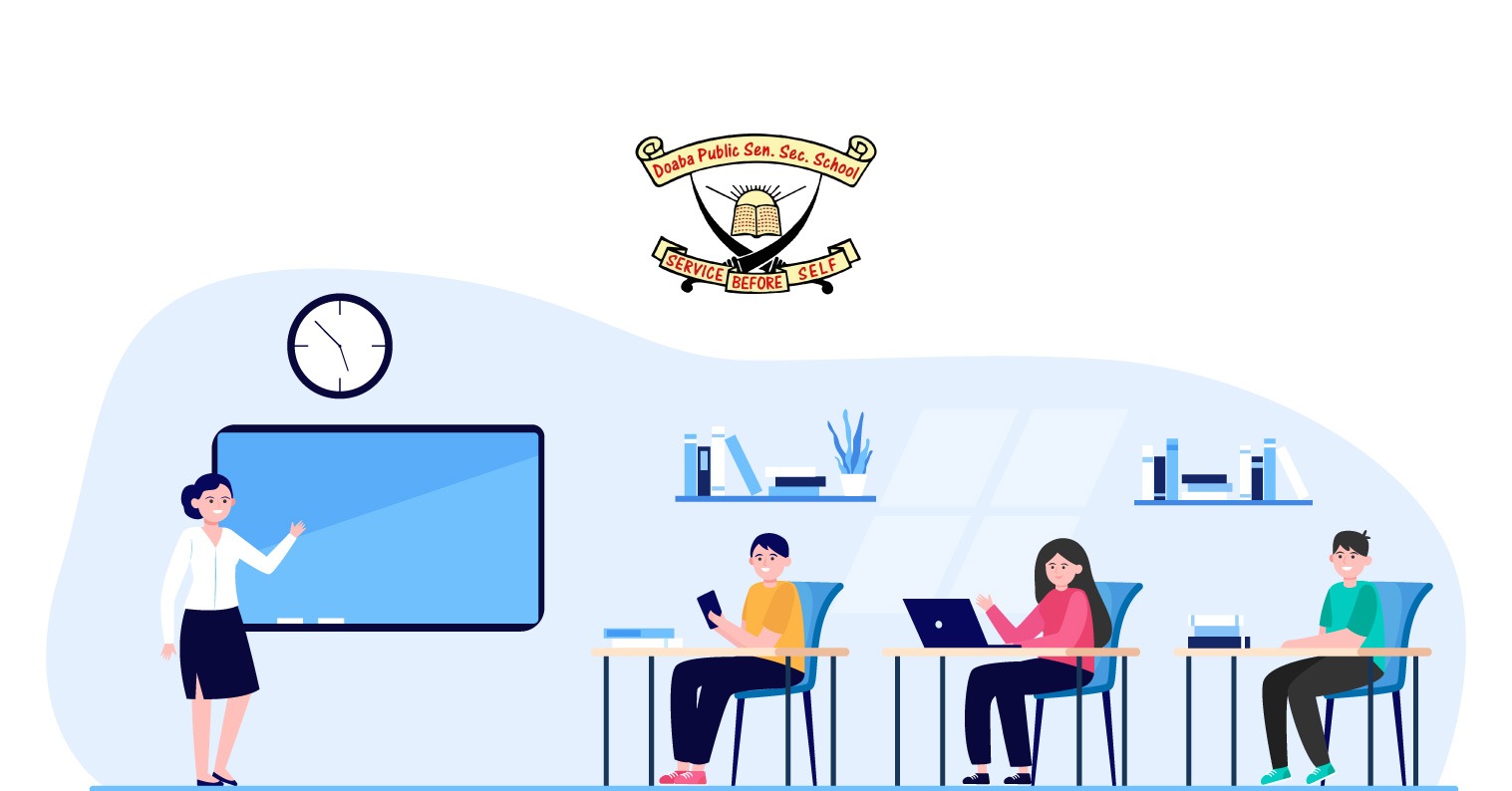 17 Aug

Interactive Classrooms inspire Child towards Learning

Reading Time:

10

minutes

Effective interactive classrooms encourage students to think on their own, long-term memory retention, improvement in student's knowledge, strength, interest, and team spirit. This is the result of interactive teaching in the classrooms that instructs the students to actively involve with the learning process.

Students often lose interest in studying, especially when it is lecture-style teaching. With an interactive teaching style, an atmosphere of attention and participation can be easily maintained.

Doaba Public School Parowal, one of the best schools in District Hoshiarpur, discusses how one can maintain the atmosphere of interactive classrooms by interactive teaching tools, ideas, and games to enhance students learning experience.

1. Brainstorming: There are various techniques by which brainstorming sessions can be useful for generating ideas and creative thoughts. It is conducted in the group session that encourages student participation by making use of questions that stimulates response, discussion, and hands-on experience.

2. A Buzz Session: The purpose of conducting a buzz session is to maximize the student's learning by giving students some keywords to initiate the conversation. Participants in this session focus their thoughts, knowledge, and ideas on a single topic and students learn from each other's inputs and experiences.

3. Interactive Lessons: It is the best way to make students learn about a particular topic. Gone are those traditional days where teachers give lectures and students do note-making. Making lessons interactive by engaging students with hands-on learning and experiments, the class becomes more interesting.

4. Crossword Puzzle: The crossword game transforms boring lessons into fun and learning experience. No matter what you teach; languages, science, or math, crosswords are a great way to introduce teaching subjects and flex student's logical reasoning muscles.

5. Think, Pair and Share: This interactive classroom style is based on the student's thoughts and ideas where the teacher proposes a question or task, and students think about it individually. Then, the student shares with his partner before sharing it publicly.

Kids of all age groups enjoy activities that involve and engage them in a kinesthetic way. Interactive learning happens when students learn from hands-on approach that encourages creativity, focus, and allows immediate feedback.

Doaba Public School Parowal, the best CBSE school Parowal, keep their students on their toes and get them excited about learning.