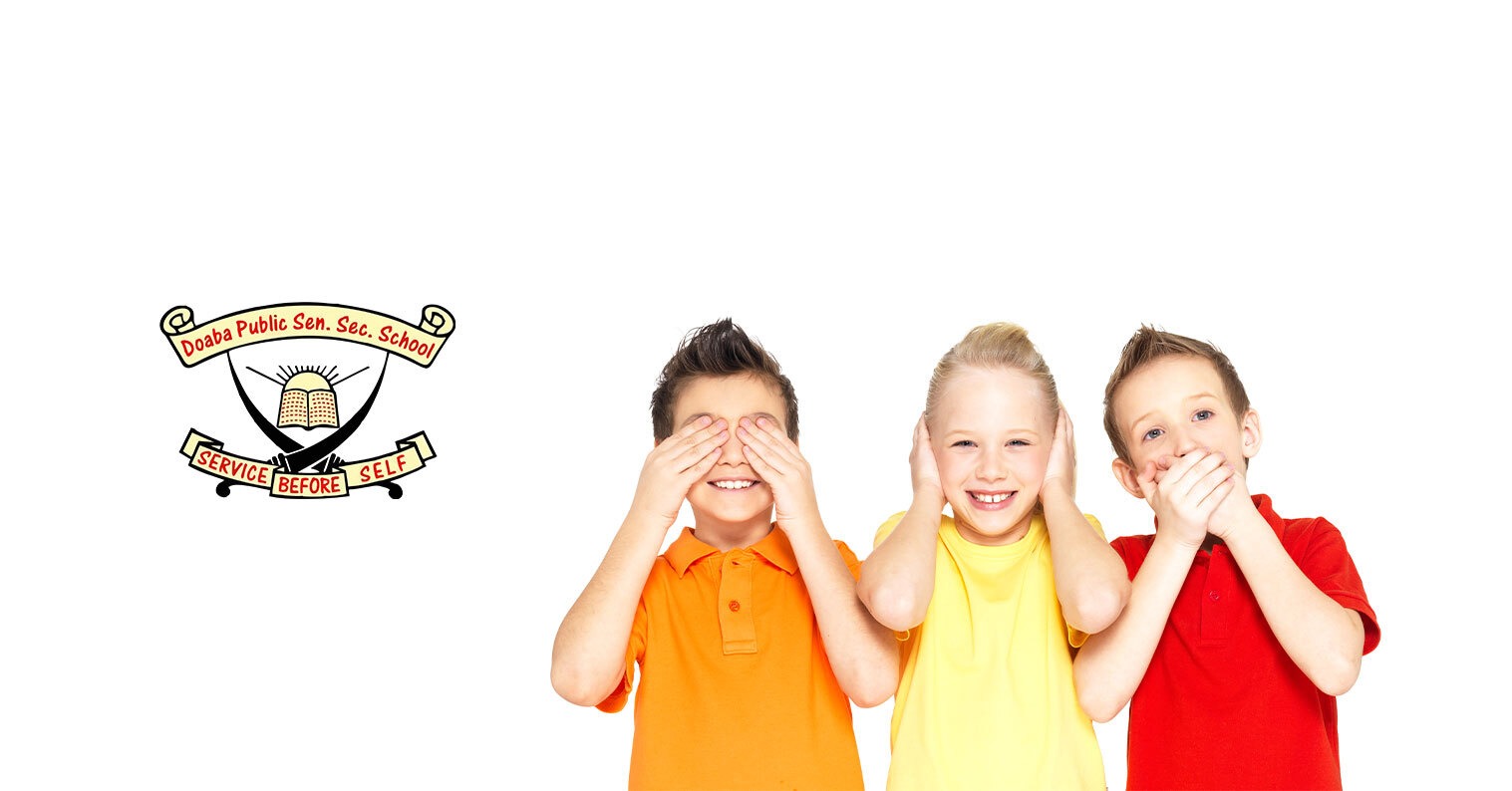 19 Aug

Important Moral Values for Kids

Reading Time:

11

minutes

Parents have a number of responsibilities for the future of their youngsters. Not only physical but every aspect of your kid's social, psychological, and emotional state matters. You have to assure they turn to be a good citizen who adds emphatically to the society.

The common mistake is to think it's too quick to start learning family values or moral values, which are essential in the later stages of life. In fact, it's necessary to teach moral values to kids early on.

Morality allows people to see what is right and wrong in someone's actions or thoughts. Preparing children for this at an early age will shape their morals as they grow.

Doaba Public Sen. Sec. School Parowal, one of the best schools in District Hoshiarpur, has such moral values that you can teach your children.

Some of them are mentioned below:

Teach good manners

Good manners help them in their everyday life to communicate with people and it also develops them into considerate, loving people.    

While interacting with your child introduce common phrases like "please" and "thank you" which you can continue to use as they grow up.

Work Ethics

The opener to victory in life is a powerful work ethic. They make a person trustworthy. Teaching youngsters to do daily duties, help cook meals, aide in the school or at an animal shelter are moral values examples to instill a good work ethic in children. Succeeding on, this will show how they respect their clients, co-workers, and supervisors.

Respecting others

One of the most essential moral values for children is respect and self-respect.

They require to make it a point not to criticize people who have different opinions. It's important to identify and know the sentiments of other people.

Be Empathetic

Teach your kids to be polite, kind, and helpful to others. If you yourself adopt these habits children will learn that easily from you.

Honesty as always

It's important to teach them that lying and cheating will get them nowhere in the future. Short-term cheatings for a test will only encourage the worst habits in the future. So always be honest to your children and teach them to be honest as well for their good future.

Doaba Public Sen. Sec. School Parowal, the best school in Parowal, thinks that a child with good moral values and ethics has a higher chance of building a good future.