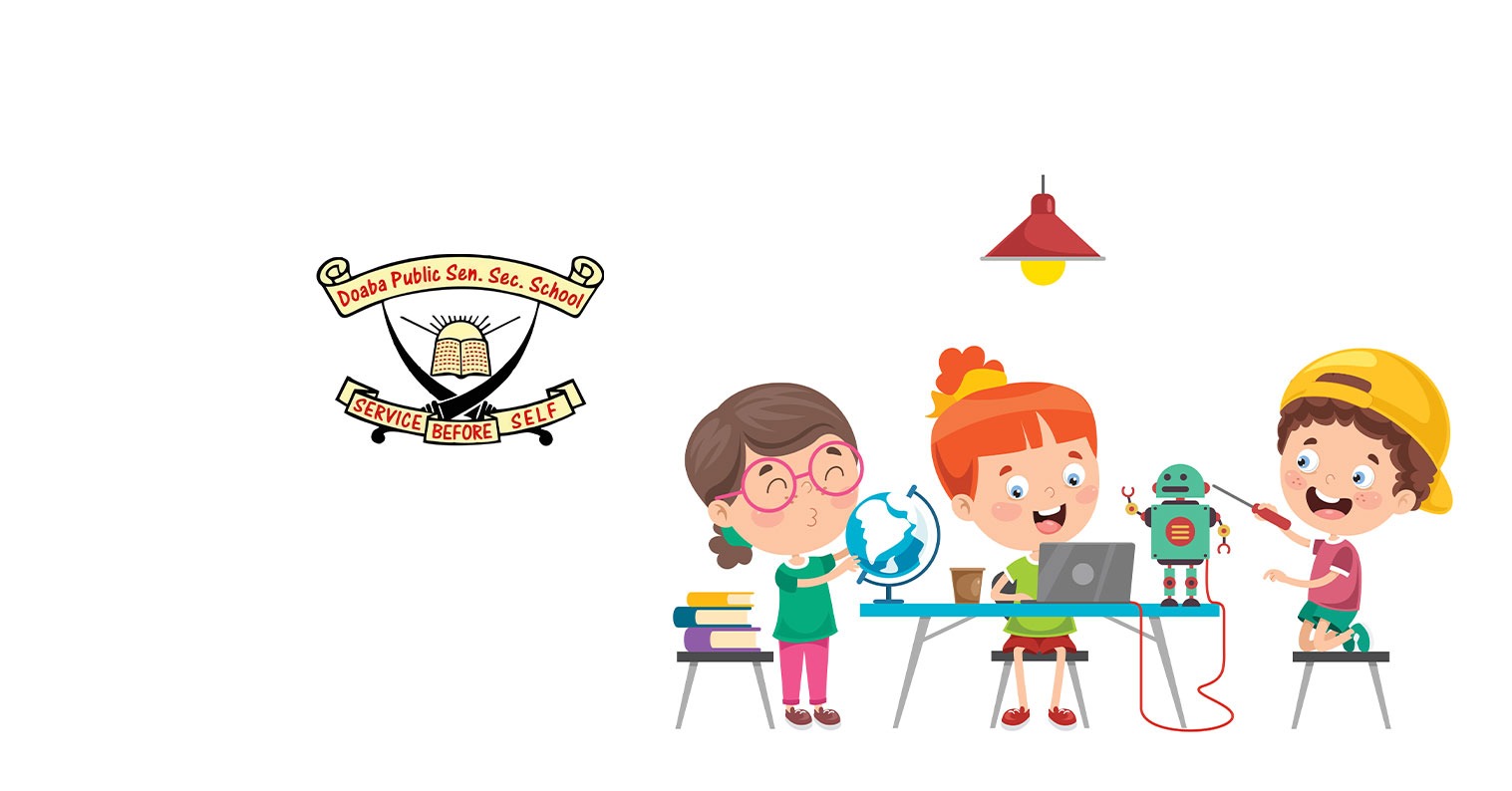 09 Mar

Imparting Education by Means of Technology

Reading Time:

12

minutes

There are numerous challenges that teachers face daily concerning the use of relevant approach towards the training process. A simple resolution to subdue these obstacles is the use of technology in education as it encourages students improve holistically to succeed in this competitive world. Particularly in these unusual times with full accessibility to education via online courses, students are growing and developing aspects of their character to transcend beyond the structured syllabus.

We, at Doaba Public Sen. Sec. School, Parowal, one of the best school in Garhshankar, assure that our students are well accustomed to these new modes of learning. Therefore, along with experienced and professional mentors, we have modified to innovative methods of practicing for the benefit of students. Here's how technology is impacting education.

 

Develops Student Engagement

Technology applies the traditional environment of learning into a more interactive and collaborative one. It helps students comprehend course material better with added updated as well as engaging modules. This interactive technique of teaching based on technology has proven to deliver stronger learning expertise to students. Even for teachers, the utilization of technology in their lessons helps them by enabling them to create magnified illustrations for stimulation of young minds.

Provides More helpful Path to Resources

The most vital benefit of technology is that it is available at all times. Hence, students can have path to all or any needed as well as updated informative element at any point in time. While you can guide them with recognizing reliable sources, they are going to learn the attributes of examining correct information. Another additional benefit is that it will provide your child with swift answers, hence assuring the least wastage of time with the help of virtual areas and online groups.


Encourages Learning beyond Classroom

The use of technology in education ensures that learning is not restricted to the four walls of a classroom. For example, two students anyplace around the world can learn and swap ideas with the right use of technology, which introduces them to self-paced learning. This does not only performs the learning space smaller but also bridges the gap. The exchange of ideas may result in vivid concepts and initiatives and fare global possibilities for the learner.

The implementation of technology in education has intensified the traditional procedures of teaching. Being counted as one of the top 10 schools in Hoshiarpur, Doaba Public School, Parowal, has enriched students with new perspectives and broadens their minds with unparalleled possibilities. The apt blend of curriculum and creativity is helping students achieve greater heights and adding wings to your child's aspirations.