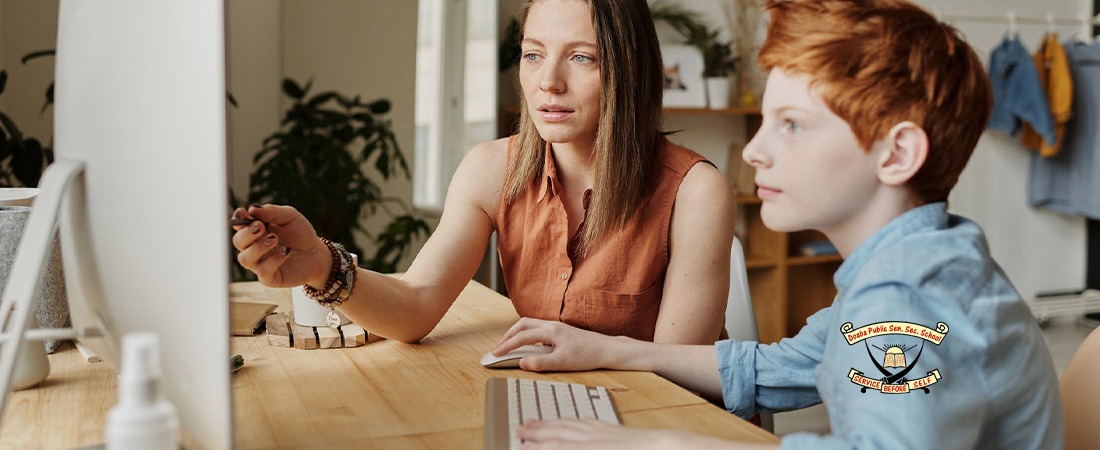 15 Jun

How to Stay Safe Online While Learning During COVID-19

Reading Time:

10

minutes

10

The COVID-19 crisis has impacted millions of lives around the globe including school-going children. Online learning may be an excellent source of information, but it can lead to knowledge of objectionable content or misinformation related to COVID-19, risk of security of personal and private information, and online abuse. While students spend many hours online in search of educational materials, Doaba Public School, the best CBSE school Parowal, is sharing four tips for the parents and children to stay safe online while learning to have a happy and healthy relationship.
1. Educate your child about Online Safety
Stay up to date with the latest version of the Operating System and Antivirus installed on your personal computer. Also, research about online trends and be aware of the issues, your children might be facing.
You can make use of some online internet safety resources such as:
 – Internet Matters provides internet safety resources for parents and teachers.
 – Net Aware provides the latest in social media news.
 – NSPCC offers advice to deal with online abuse, bullying, or inappropriate behaviour.
Also, discuss the age-appropriate platforms to use and social media etiquette.
2. Seek help and Assistance
Most online platforms and apps have built-in assistance or reporting tools. If you find your child is at the risk of online abuse or if you find unwanted content online, immediately report it.
3. Using Internet Positively
Parents should help their children in using the internet by spending time online with their children and exploring different sites together, making sure that the internet is used in a valuable way such as for research, gaining knowledge, and treating others online the way they would in real life.
4. Supervising Internet Activities
Safeguard your and your child's personal information by managing the internet activities of your child. Discuss and talk to your child about cyberbullying and place the home computer in the public area where it is easily accessible by everyone at home. Monitor the time your children spend online and agree on the boundaries and expectations to spend time online or on-screen.
Doaba Public School, being the best schools in District Hoshiarpur, recommend parents and children to take necessary precautions, generate strong passwords, and no sharing of sensitive information across the web.
Source: unicef.org