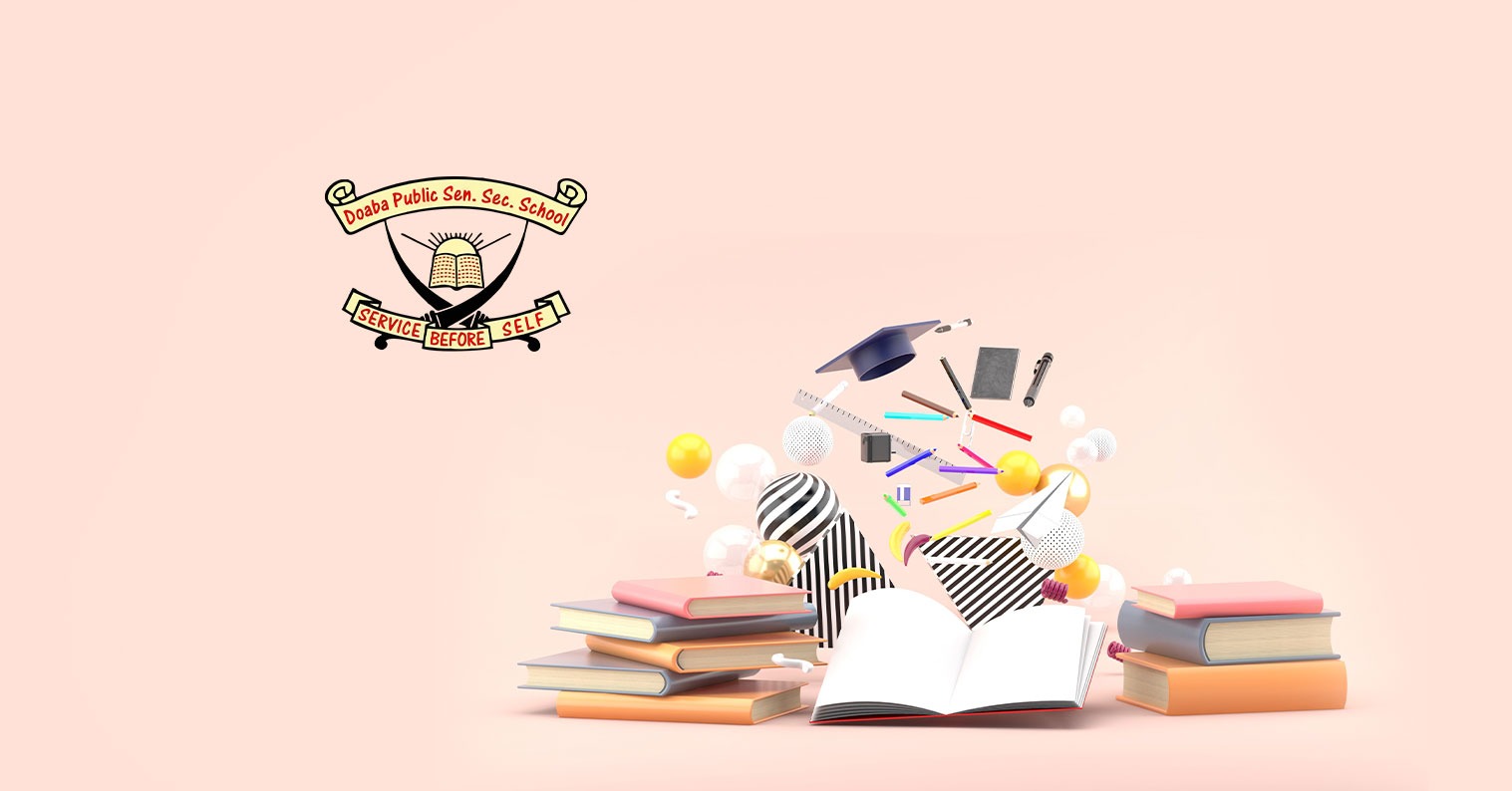 07 Apr

Books–A Creative Outcome for Children

Reading Time:

13

minutes

There's no doubting that creativity and curiosity lay the foundation of life and future for young minds. If they get the right atmosphere and help to vent out their inherent potential and hidden talents, every child can grow into a radiant star tomorrow. Also, such a source of motivation, support, assistance, and encouragement can be best provided to children through books.

At Doaba Public Sen. Sec. School, positioned among the best school in Garhshankar, we firmly believe that every book covers countless possibilities in it. By presenting the young minds with a creative outlet, books, indeed, assemble the store of possibilities hidden in the kids to the true world.

Books Invigorate Kids to Write

Writing is always considered as one of the best ways to recognize and devise one's creative abilities. People who have much to say and express can always find their ways with the words to perform poetry, prose, essays, and more. If you think your child is too young for all these, there is a probability that you are simply undervaluing the immense potential your little one has.

We firmly believe that children are best at intelligence, and imagination is the foundation of literature. Reading books can help children acquire the very ways to put their passions and thoughts in words.

Books Inspire to Pursue Dreams and Desires

No matter what your child loves to do an inspirational book can always nourish the kid to find ways to pursue his/her passion. Be it drawing, dancing, singing, playing melodious instruments, or mountaineering, inspirational books always encourage children to stay firm in front of all the adversities and strengthen the willpower that propels them to success.

Even the best creative whiz in your child might get nipped in the bud without proper assistance. Even the best variety of seeds needs water, daylight, and soil to grow to their best extent. Furthermore, kids also need an origin of relentless inspiration, encouragement, guidance, and mentoring, which books can strive for at any time.

Books Help to Break Barriers


Within a book remains a radically new world. Be it traditional literature, a simple book of short stories, a know-how magazine, or a general knowledge book, they all come with a wide variety of information that can take the readers beyond the world's visible boundaries. This exposure to the greater world surpassing the tangible limits of the surroundings can aid kids to think-out-of-the-box and be creative.

Being one of the best school in Hoshiarpur, we strongly believe that reading books is more like embarking on a journey into the depths of information. It urges, encourages, and provides courage for succeeding difficulties and challenges to reach the goal. From expressing the thoughts using the right words to imagining new ways of doing things, books can be the best creative outlet for any child. So bequeath some age-appropriate books upon your little ones to probe into and let them unleash, explore, and extend their creative potential.