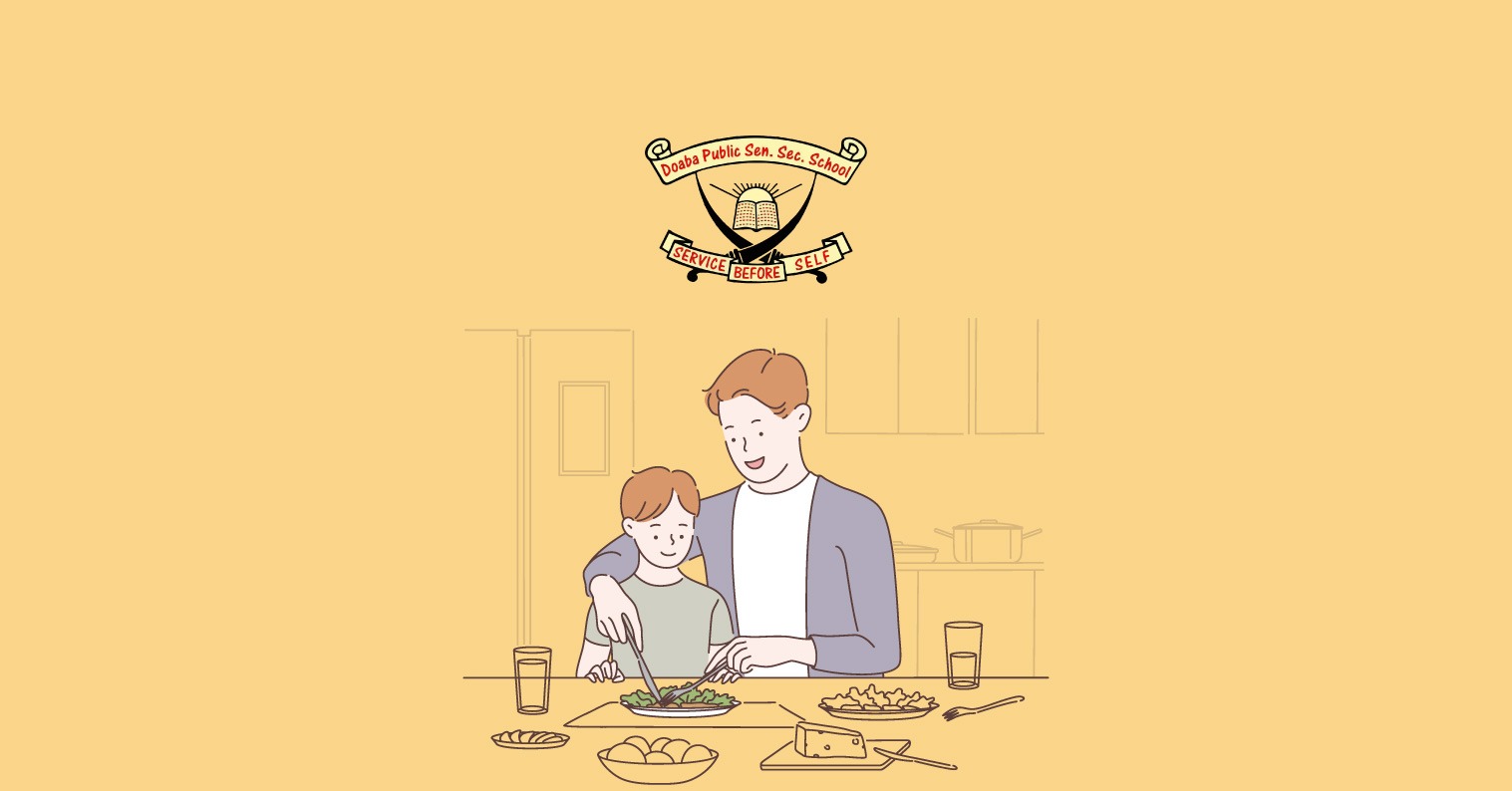 24 Aug

Basic Table Manners Every Child Should Know

Reading Time:

11

minutes

In recent years, there has been a decline in family meals eaten together around the table which has been replaced by TV-dinners and serving finger foods such as pizzas, hamburgers, hot dogs. Dining etiquettes are an essential part of a student's social skills that will help them for the rest of their lives. Teaching your children table manners is about instilling the importance of showing respect and courtesy to the people around the table.

Doaba Public School Parowal counted among top schools in Garhshankar, have listed below some basic table manners to teach your kids.

– Wash your hands: Teach your children to wash his hands and face before coming to the table. It is vital to maintain a healthy and hygienic habit.

– Ask for help: Ask your kids to help to get ready for the meal or dinner. It can be as little as carrying spoons or plates to the table.

– Wait until everyone is served: Teach your kid to wait for everyone around the table to be served and seated before start eating.

– Don't stuff your mouth: Always make sure that your child learns to take small bites and never stuff his mouth.

– Ask to pass the items: It is important to teach your kids to ask for help from people around the table to get some food items or napkins and not to reach by himself.

– Lead by example: Children are more likely to do what you do, and not what you say. Model the table manners in a way you would want them to adapt and make sure that you go through all the checklists of table manners in front of your child.

– Plating and Cutlery: From holding knife and fork correctly to have a glass of water at least half full on the right, and leaving the table with certain etiquettes of keeping knife, fork or spoon on the plate speaks a lot about the social importance of the child.

– Polite Behavior: Teach your kids to say "please", "thank you", and "sorry" and then focus on developing more communication skills depending on the age of your child appropriately.

Teaching good manners can be a little tricky, and with proper discipline and instructions, a child can become competent in social interactions and also while dining with future employees. Doaba Public School Parowal, best schools in Garhshankar, educates children by all-round development that sharpens the personality of its students.