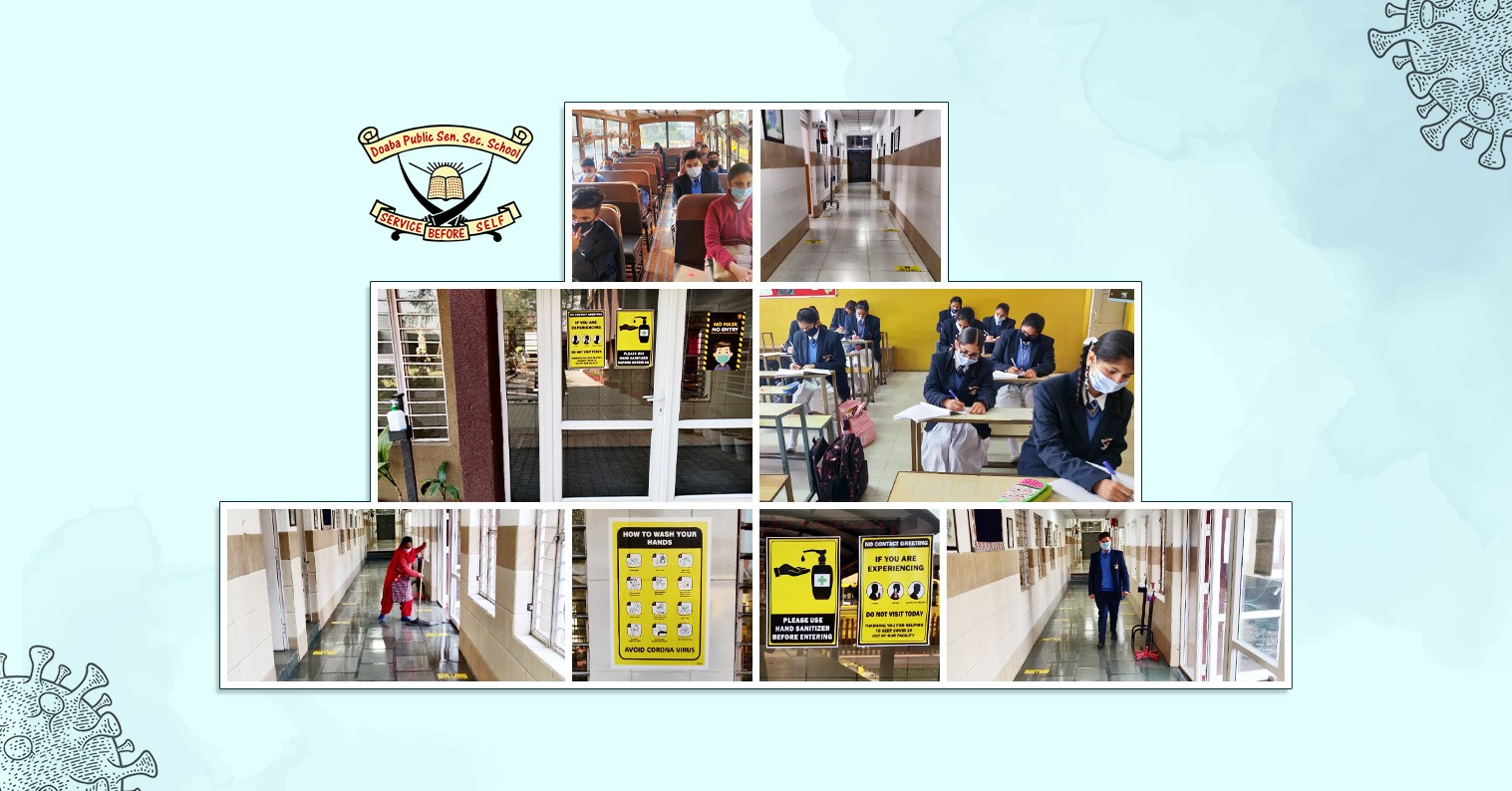 03 Dec

Back To School Post Lockdown

Reading Time:

14

minutes

Doaba Public Sen. Sec. School, Parowal, one of the best schools in District Hoshiarpur, welcomed the students of Class X & XII after nearly seven months following all the necessary guidelines and precautions after having proper consent from the parents.

Adhering to the guidelines issued by the Government of India, the reopening of the school was planned in two phases. The classes were conducted in shifts. Classes X and XII resumed in the third week of November. All necessary protocols including social distancing and sanitization of premises were ensured beforehand. We also conducted the prestigious Dean Test for them. Following suit classes for IX and XI were reopened in the last week of November.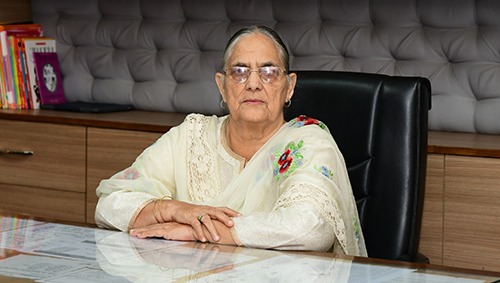 "We made sure that students attend the classes only after parents furnish their written approval. All the safety norms were followed to ensure complete safety of students and the staff" – Mrs. Balvinder Kaur, MD
The biggest challenge for reopening the school after the lockdown was not only to arrange and implement the necessary safety measures but also to overcome the fear of corona spread. The safety of all the staff members and students has always been our priority and to ensure the same Thermal Scanning before entering the premises is conducted. We ensured that our fleet of buses is fully sanitized before and after every route.
"An orientation program for all the faculty members was conducted to apprise them of all the safety protocols to be followed in the school. A parent survey was conducted wherein teachers conducted an orientation program in the form of PTM, for the parents to apprise them about the preparedness of the school for reopening." – Dean Mrs. Harpreet Kaur
Following safety measures are taken to ensure all the safety protocols are followed in the school.
Changes were made in the school premises and the buses to ensure that the safety guidelines are followed. This included:
– A change in the seating arrangement was implemented.
– Masks are made mandatory for all the students, teachers, support staff, drivers, and conductors.
– Teachers in charge make sure that students maintain a distance while waiting for their turn to board the bus.
– Hands of each student to be sanitized while boarding the bus.
– Vehicle sanitization to be done before and after every route. All the seat covers are washed regularly to maintain hygiene.
 – A list of pandemic do's and don'ts are pinned in every classroom.
– Markings are created on the school campus floor to maintain six feet distance.
– Regular cleaning and disinfecting of surfaces and objects that are touched often – such as desks, countertops, doorknobs, hands-on learning items, taps, and phones.
We, at Doaba Public Sen. Sec. School, Parowal, one of the best schools in Garhshankar, are maintaining an unwavering commitment to follow the most stringent protocols to ensure the safety of our students & staff members.